Metropol Hotel Warsaw metro jazz bar & bistro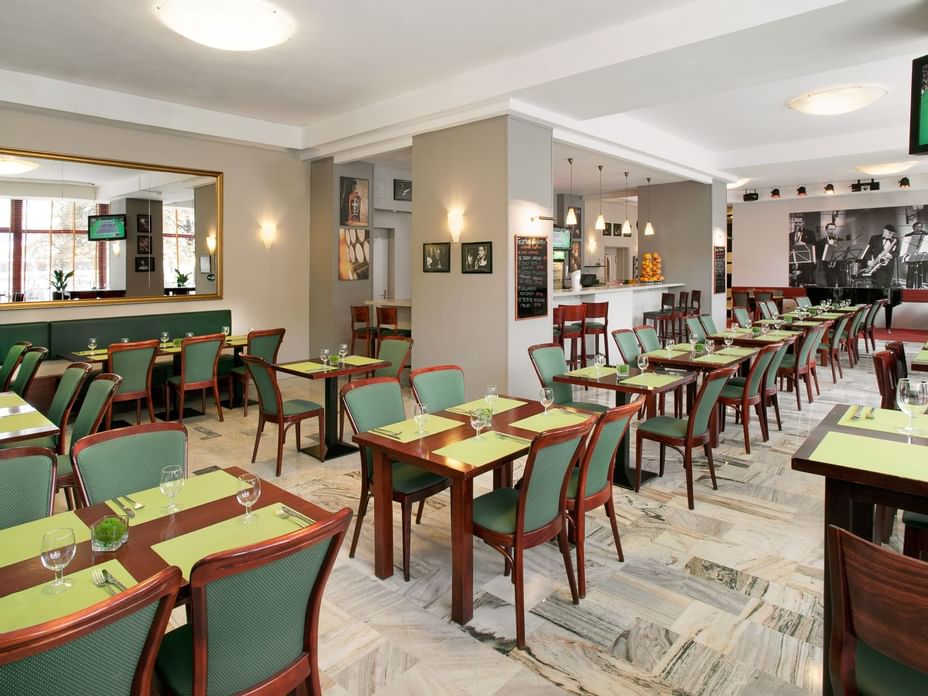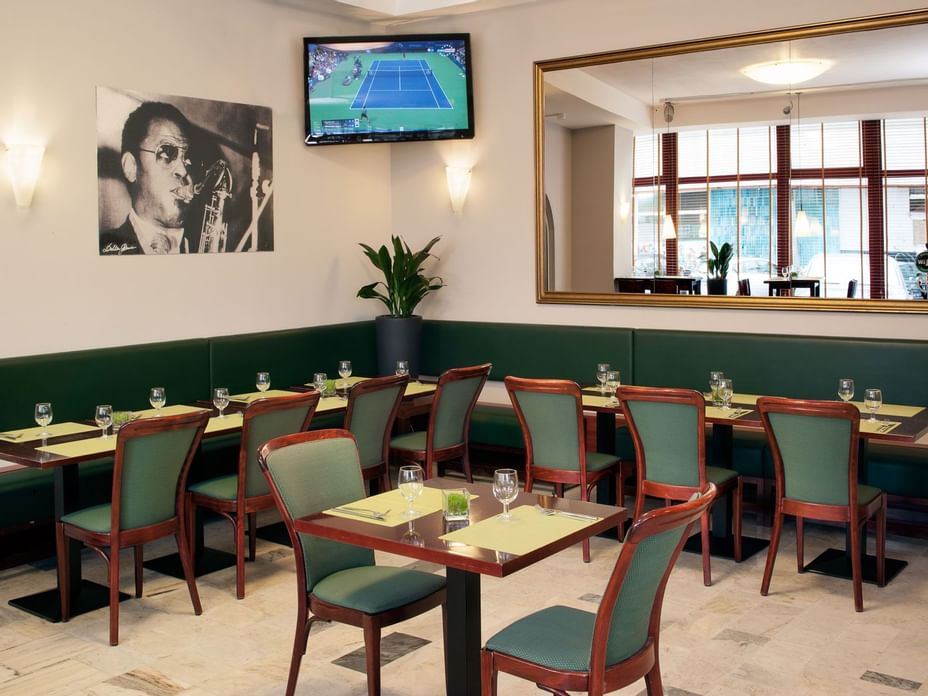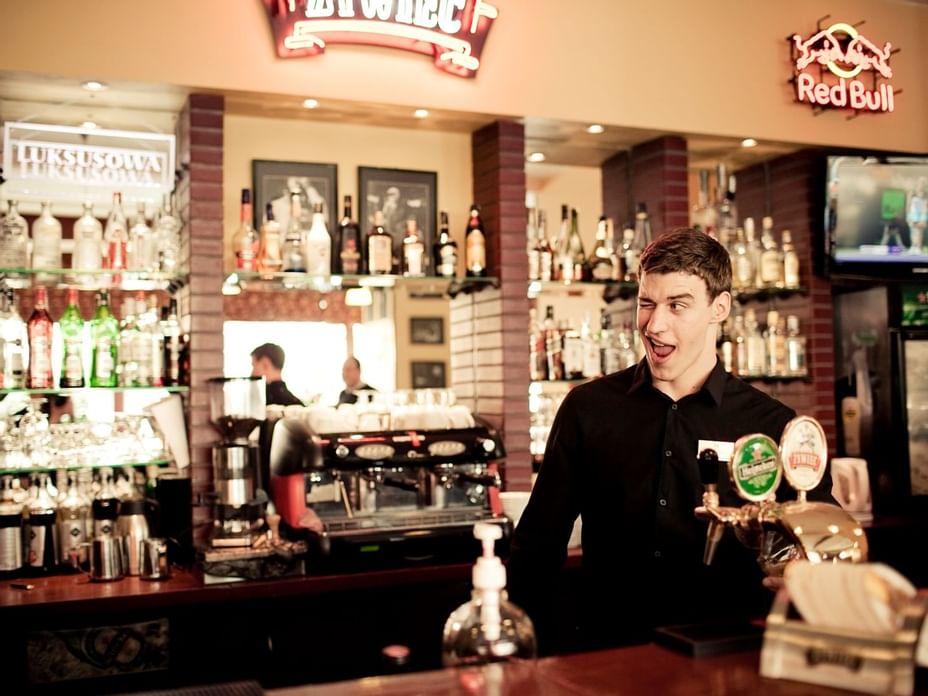 The metro jazz bar & bistro's menu includes a delightful, seasonal selection of starters and main courses accompanied by an interesting wine list. Have a look and check our menu!
☞ MENU METRO JAZZ BAR & BISTRO
Our Warsaw bistro offers more than tasty food and good drink: the wide screen TVs are turned to sports, making the metro jazz bar & bistro a perfect choice for sports fans.
In the evenings, enjoy the sports, or sit at the centrally located and recently renovated long bar and ask for a cocktail or glass of sparkling wine. Our friendly and attentive bartenders are happy to chat, joke and recommend things to do in Warsaw. After all, you are just a few minutes from a huge number of sights, events, and fun places to go – this is the best part of being in the city center. Take advantage of it!